Best Motorised Blinds for Skylight and uPVC Windows In Annandale
Transform Your
Home. Trust Our
Family To
look After Yours.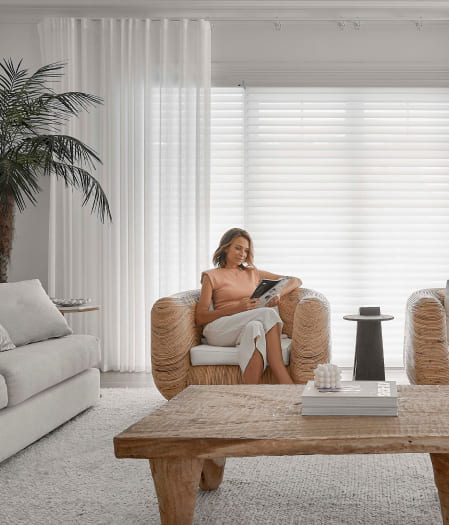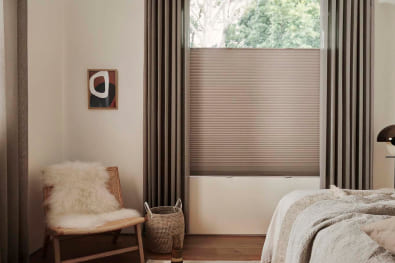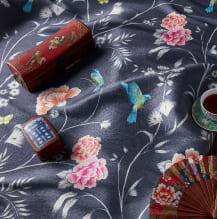 Get the best variety of motorised awnings & blinds, plantation shutters, and skylight blinds choices near Annandale at Park Shutters & Blinds. We are the finest suppliers of superior quality, sleek and modern blinds, including skylight blinds in Annandale. We strive to bring to you products that are superior in quality, deliver optimum performance and add more value to your house.
Our motorised window blinds are equipped with cordless systems and are safe for your kids and pets. They not only provide you with the desired light control but also insulation too.
You control the amount of sunlight you desire during the day. Thus, it improves the overall lighting efficiency and provides you with great control over monthly utility bills too. The motorised awnings and blinds from Park Shutter & Blinds are highly functional and increase your Annandale home's value.
Get Your motorised blinds And motorised curtains From Us
We have an extensive range of motorised awnings near Annandale. These are a perfect solution to add more beauty to your deck area and outdoors. They are very convenient to operate and offer you great comfort as well. Now you can make the best use of your outdoor space without getting hot in the sun with the help of our motorised awnings in Annandale. Our awnings help you to make the best use of your outdoor space and prevent your window coverings from fading. The motorised awnings are convenient to operate and will enhance your outdoor experience.
Plantation Shutters & Blinds Supplier
Park Shutters & Blinds can also bring you aluminium plantation shutters, blinds and  uPVC windows for your Annandale home. Our plantation shutters and uPVC windows blinds ensure you get the desired protection from heat as well as privacy as and when required. Park Shutters & Blinds products are popular as they are ergonomically designed and manufactured from superior quality materials. Our constant endeavour to bring the latest and in vogue products makes us one of the leading suppliers of shutters, blinds, and awnings in Australia.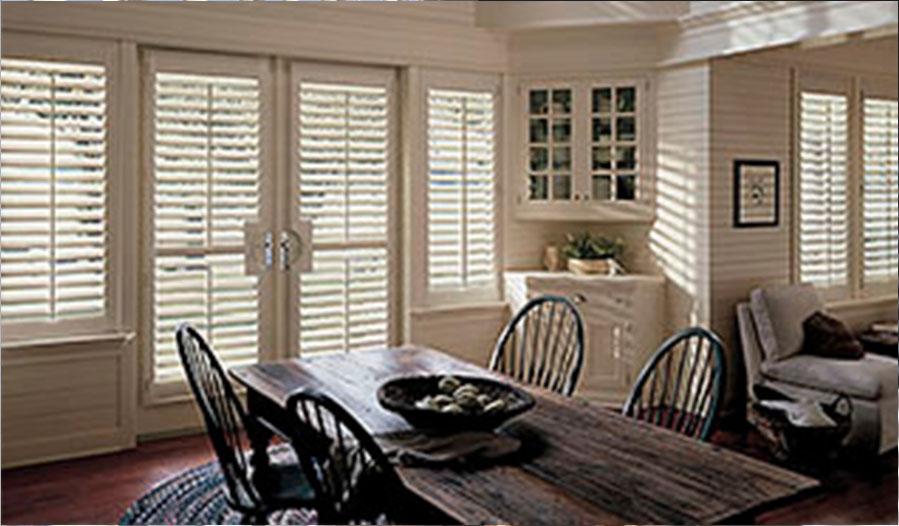 Check Our Skylight Blinds at Park Shutters & Blinds!
Skylight blinds are a great choice for Annandale homeowners who want to maximise their skylight. Natural lighting. Not only do they provide additional privacy and increased insulation, but they also help to reduce glare and UV rays that can cause damage to furniture and fabrics. Besides, Park Shutters & Blinds offers a wide range of colours, styles, and materials, making them fit for any home décor while providing all the benefits of natural sunlight with no drawbacks. Call us, and we will help you find the perfect skylight blinds for your Annandale home.
Custom Window Treatments - Quick & Hassle-free Process
At Park Shutters & Blinds, we offer a variety of custom motorised awnings, plantation shutters, skylight blinds and more in Annandale that are sure to make your home look amazing. Solution based design means our experienced professionals can design the perfect window coverings to suit your individual needs and style.
Explore your options in our friendly showroom or book an in home consultation. They will first take measurements of your home and then prepare a quote with the most cost-effective option that meets your requirements. Then, we will discuss your needs before carrying out the installation. This way, we ensure a smooth process, and our quality standards are met. If you want to learn more about our installation services, call us now!
Highly-Trained Skylight Blinds Installers In Annandale
At Park Shutters & Blinds, we understand the importance of quality installation for your home. That's why we have highly-trained installers in Annandale who are experts in motorised awnings, plantation shutters, uPVC blinds, skylight blinds and more. Our installers have years of experience working in Annandale and the surrounding areas, so you can rest assured that you are getting the highest quality workmanship. Besides, we use only top-of-the-line materials to ensure your products last a lifetime. So, call us so we can help you find the perfect window treatment for your home today!
Warranty-Backed Window Treatments
Installing motorised skylight blinds and plantation shutters with a warranty is an excellent way to protect your investment. Not only do these products add value and style to your home, but the added assurance of a warranty makes them even more attractive.
Whether you're looking for improved energy efficiency, better security or want to keep the sun out of your eyes, purchasing blinds and shutters with a warranty is the best way to go. And at Park Shutters & Blinds, we offer a warranty on all our window treatments. If you need more information about the warranty on Skylight blinds or motorised awnings in Annandale, call us now!
Get A Free, Upfront Quote - Park Shutters & Blinds!
When shopping for shutters and blinds, getting a transparent quote up front is important. A quote will provide detailed information about the cost of materials, labour, installation fees and any other associated costs. It allows you to compare different products and services more easily to find the best deal for your money. Furthermore, getting a transparent quote before committing to buy can help you avoid any hidden or unexpected costs.
At Park Shutters & Blinds, we understand the importance of having high-quality window coverings at an affordable price. That's why we offer upfront quotes so you know exactly what you're getting and at what cost. Our competitive pricing guarantees you'll get the best value for your money.
Get in touch with us now on 02- 9713 5662 to view our range of designer blinds and awnings in Annandale and across Sydney.